From 4-6 February 2022 Głogów Poland will host the 4th IISA World Championships.
A 17 strong IISA Ireland team will compete at the games including 1000m, 500m, 4 x 250m relay, 4×50 relay, 100 IM and shorter distances with water temperature currently at 2.7C.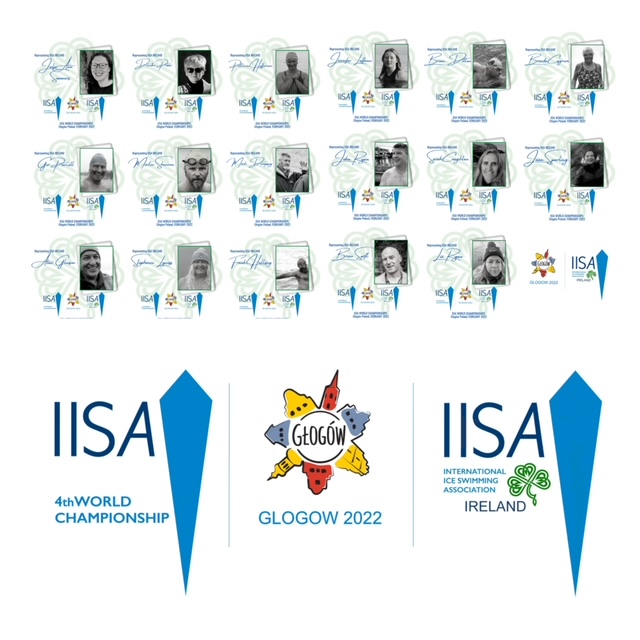 IISA Ireland will be represented by:
☘️Stephanie Lyness
☘️Mark Dempsey
☘️Frank Hallisey
☘️Martin Shannon
☘️Ger Purcell
☘️Liz Ryan
☘️Brian Swift
☘️Patricia Heffernan
☘️Deirdre Power
☘️Julie-Ann Sommers
☘️Alan Gleeson
☘️Jean Sparling
☘️Sarah Coughlan
☘️John Ryan
☘️Brenda Cosgrove
☘️Brian Dillon
☘️Jennifer Laffan
Each of the IISA Ireland team have diligently trained throughout the winter months to ensure that they are acclimatised to sub 5° C icy waters and qualified to complete the distances they have been selected for.
We wish them the very best as they set off on their journey to Poland and in their competitions.
An amazing adventure on the worlds stage.
More information here: https://internationaliceswimming.com
#seeyouintheice #onesportglobalfriendship #IISAIRELAND #iceswimming